How to Get Straight Teeth?
Your Options for Straight Teeth Explained
A healthy and beautiful smile made up of straight teeth can have a very positive impact on your life. Not only will it improve your oral health, by enabling you to brush more efficiently, but it will also give you confidence to smile.
Here at Streatfield Dental we offer multiple solutions for straighter teeth. Based in Harrow, we are committed to providing the best care and services to suit the needs of the surrounding area. The main services we provide are:
Clear Smile Braces for Straight Teeth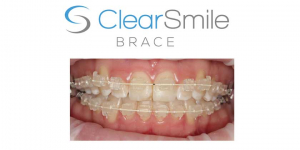 We provide traditional braces in the form of Clear Smile braces. These are reliable traditional tooth attached or fixed braces which utilise tooth coloured brackets and wires along the front of your teeth. Sometimes, these can be frustrating as you are unable to remove them to eat or clean, and they are visible.
For a bespoke and less intrusive solution for teeth straightening, both Invisalign and Inman Aligners are also reliable options.
Invisalign Clear Aligners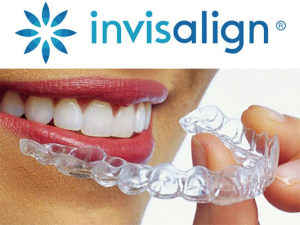 Invisalign is one of the more well known methods of straightening teeth. This method uses clear plastic moulds that fit around your teeth known as aligners which gradually move your teeth towards a better position. This is done by changing the aligner every couple of weeks so as to apply differing amounts of pressure to the necessary parts of your teeth. This sequence is repeated until your teeth are straight and better aligned.
These are a popular solution for straight teeth as they are nearly invisible, and can be easily removed for eating and cleaning. For the best results, the moulds or aligners should be worn throughout the day and night to ensure they are able to apply constant pressure to the teeth and stop the teeth from reverting to their original position.
However, Invisalign can be out of budget for some people, therefore it is important to consider your options before committing to a solution. The price of Invisalign is reflective of the bespoke, innovative world known product that it is.
Inman Aligners

Inman Aligners are one of the more efficient ways of getting the front teeth straight. An Inman Aligner is a small removable brace which applies constant pressure to both the front and back of the front, visible teeth. As they apply pressure to both sides, they are a quick effective way of straightening teeth. The aligner adapts to your teeth and will gradually increase the pressure. This means that you do not need to have multiple aligners as the aligner adapts as it works.
Inman Aligners can be removed easily for eating and cleaning, but it should be noted that the best results are seen when they are worn for upwards of 16 hours a day. If this is kept up, most people finish their treatment within 6-18 weeks.
They are also discreet compared to traditional braces, as the majority of the insert resides behind your visible teeth.  However for the right patient and case they are an attractive option, especially to those who wish to keep the cost of teeth straightening down
Like Invisalign, Inman Aligners are an effective method for straightening teeth.
To find out more and discuss your options, contact us today and we will answer your questions.
To book an appointment please use our booking form or give us a call 0208 204 9485