TEETH WHITENING
Teeth whitening can lighten the existing colour by several shades. It involves bleaching your teeth to make them lighter. It is a perfectly safe and painless procedure. Get that white smile you always wanted.
Teeth Whitening
Professional Teeth Whitening Treatment in Harrow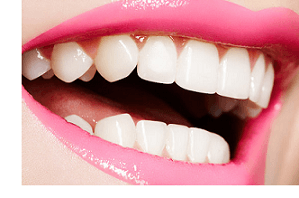 Teeth whitening is one of the simplest and most effective ways of improving your smile. If your teeth are stained or discoloured this treatment can help you reclaim a gleaming, bright white smile. Whiter teeth can revitalise your self-image and leave you feeling more confident in your everyday life.
At Streatfield Dental, our professional teeth whitening treatment in Harrow has provided fantastic results for patients across North London. We use the most advanced bleaching agents to safely improve the colour of your teeth, giving you the results you want at a price you can afford.
Once treatment is complete, your teeth will be visibly whiter, giving you a bright and more youthful smile. Contact us today to speak with our team to get more information on how we can help you achieve a whiter smile.
Why Choose Streatfield Dental for Teeth Whitening Treatment?
Leading whitening techniques and tools.
Experienced in a range of cosmetic and general treatments
Clear advice and treatment plans
Transparent costs with no hidden extras.
Committed to safety and patient care.
Family friendly and professional service at a local practice.
As with all of our treatments, we aim to provide all of our patients with excellent dental care in a relaxing environment
Link to: Contact Us
Maintain Your Smile with Teeth Whitening Treatments at Streatfield Dental.
Book a consultation
Frequently asked questions
Can anyone have their teeth whitened?
Most patients are able to have their teeth whitened, however, everyone's oral health is different so it may always not be advisable. We will recommend the best treatment for each patient individually.
How long does teeth whitening last?
This can change depending on patient to patient and will come down to their diet and dental hygiene routine. Whitening is like setting back the clock on your teeth, so they will start to stain again but this can be put off with proper maintenance.
Can crowns and bridges be whitened?
No, our whitening treatment can only be done on natural teeth. Please contact us to see what other alternatives you have for restoring crowns or bridges.