Dental Hygiene Treatments in Harrow, Middlesex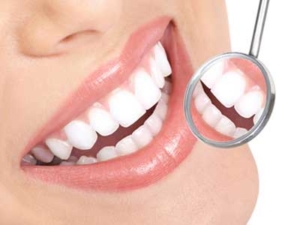 For cleaner teeth and healthier gums, regular appointments with a dental hygienist are essential. Hygiene treatments keep your teeth and gums kept free of plague, reducing the chance of decay and gum disease.
At Streatfield Dental, our hygienists are focused on maintaining your oral health. During your appointment, our hygienists will help thoroughly clean and scale your teeth. This not only removes many stains and improves your appearance, but also helps to treat and prevent gum disease.
Our hygienists will work closely with you to design a tailor-made cleaning programme that will best suit your needs, ensuring that your gums and teeth are kept as healthy as possible.
Air-Flow Cleaning
Streatfield Dental is now offering cutting-edge AIr-Flow polishing as part of our dental hygiene treatments. Using a mix of water, compressed air, and fine powder, Air-Flow cleaning offers a superior clean compared with traditional scraping techniques.
With excellent cleaning properties and minimal discomfort, this treatment is becoming more popular than ever. This treatment is also safe to use with dental restorations such as implants, crowns, and veneers.
Contact our practice in Harrow, Middlesex now to book an appointment with our dental hygienists.
Why Choose Streatfield Dental for Dental Hygiene Treatments?
Experience dental hygienists
Clear advice on teeth cleaning
Transparent costs with no hidden extras.
Committed to safety and patient care.
Family-friendly and professional service at a local practice.
As with all of our treatments, we aim to provide all of our patients with excellent dental care in a relaxing environment.
Link to: Contact Us
Maintain Your Smile with Dental Hygiene Treatments at Streatfield Dental.
Book a consultation
Frequently asked questions
What are the benefits of seeing a dental hygienist?
Regular visits to a dental hygienist are one of the best ways to ensure the prevention of further problems. Bacteria building up can cause a lot of problems for your oral health, and alongside at-home cleaning, hygiene treatments will keep your teeth clean and free of bacteria.
What happens at a dental hygiene appointment?
A hygienist's main role is to professionally clean your teeth and show you the best way to keep your mouth healthy. During your appointment, our hygienists will use the best treatment for you to clean your teeth and design a tailor made cleaning programme that will best suit your needs
How often do I need my teeth cleaned?
We typically recommend anywhere between 3 months to a year, depending on your oral health. If you have any symptoms of poor oral health such as bleeding gums or pain in teeth or gums, then you will most likely need to visit us more often.
What is the main difference between a dental hygienist and a dentist?
A dental hygienist is specialised in scaling, cleaning and polishing teeth, whereas a dentist has a broader range of expertise in treating and restoring teeth and gums.